Welcome to the eFree2Net affiliate program!
Our program is free to join, it's easy to sign-up and requires no technical knowledge.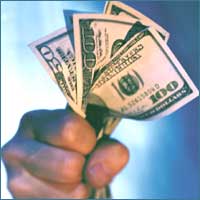 How does it work?
When you join the efree2net affiliate program, you will be supplied with a range of banners and textual links that you place within your site. When a user clicks on one of your links to eFree2Net, their activity will be tracked by our affiliate software. If that user makes a purchase on our website, your account will be credited with a sale.

2 Tiers Affiliate Program
This innovative program rewards Affiliates through a recurring revenue model. As an affiliate member you can now earn 20% for each sale your refer and 10% on any sales referred by Affiliates you referred. This successful program offers affiliates unlimited earning potential.

You do not have to be a customer.
eFree2Net will provide everything you need to become an affiliate. All you have to do is sign up and select the banners or text links you want to display on your Web site. Itís that easy!
eFree2Net will handle the sale, billing, customer and technical support without any obligation from you.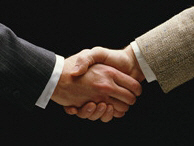 Monthly Commissions
As an eFree2Net.com Affiliate, you will earn commissions totaling 20% of the Hosting Fee's for every customer you refer. And best of all, you keep getting that 20% each and every month they remain a customer! If one of your referrals signs up at our site to be an affiliate, you earn 10% for every plan signup generated by your Tier2 affiliate's referrals.



Example
1. You refer 10 customers who purchase Basic Reseller package for $29.90 per month.
You earn a 20% commission (20% of $29.90 is $5.98 * 10 customers = $59.80 per month or $717.60 per year)

2. You refer an affiliate who sells 20 Advanced Hosting packages, totaling $378.00 sales.
You earn a 10% commission for your 2nd level (10% of $18.90 is $1.89 * 20 customers = $37.80 per month or $453.60 per year)

3. Totally you earn $97.60 per month or $1171.20 per year.


eFree2Net Affiliate Info:
Payout Amount: 20% for every sale you generate
Payout Threshold: $50.00 - Minimum balance required for payout.
Payout Methods: Paypal.com and Stormpay.com